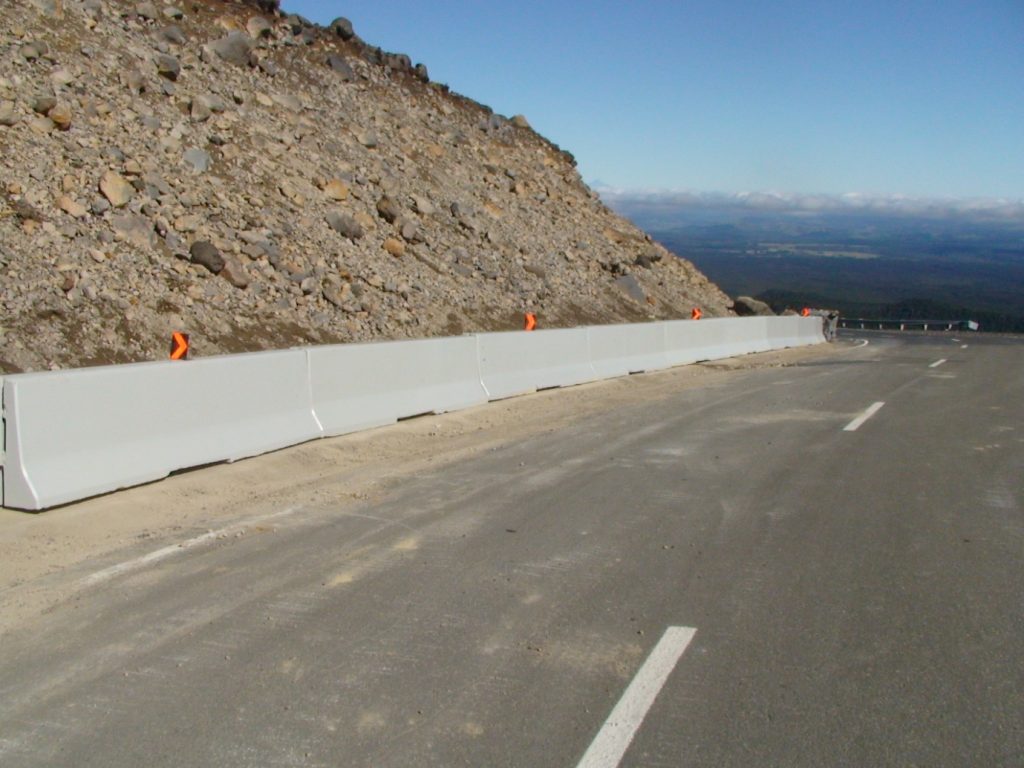 NZ Barriers have been servicing the traffic safety industry for over 20 years. Based in south Auckland we supply all over New Zealand, no job is too big or small.
Available are fully compliant NZTA JJ hook barriers for use on public roads and private yard use, or non road compliant blank end barriers that are used for anything from bunker storage to asset protection.
Call us today to discuss your needs, we will have a solution for you.
NCHRP-350, Test Level 3 Approved;
Jersey, F-shape, Constant Slope and Other Profiles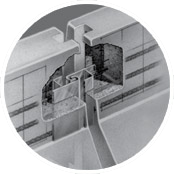 Self-aligning with no loose hardware
The only system available with no pins, bolts, or loose hardware that meets and exceeds the NCHRP-350, Test Level 3 requirements
Self-aligning – automatically "hooks" ® into place
Identical ends allow you to turn the barrier end-for-end
Fastest setting times and lowest installation costs
Vertical lift simplifies installation and removal
One barrier can be removed without disturbing adjacent barriers
Smaller installation crews, no loose hardware
Eliminates replacement costs for rusted nuts and lost bolts
Improved safety – no hands between barrier segments during placement
Tight radius ability
Fastest install/remove design has theft-proof connection
No loss of structural integrity or security breach due to lost or stolen hardware
Theft-proof connection means no missing or stolen pins and loose hardware
Self aligning means no need to "jostle" barrier when installing
or removing pins that bind and slow setting/removal
Protecting utility plants, manufacturing facilities, office buildings, government installations, and city streets
Control vehicular and pedestrian traffic for major events, conferences, and concerts
Temporary security using JJ Hooks ® security fence to provide a higher level of security than any other temporary measure
Close off potentially dangerous areas such as foundations, propane tanks, excavated areas, damaged guardrails, and damaged bridges
Standard JJ Hooks ® barrier sections can be delivered from stock on short notice. Additionally, the sections can be modified to include a top-mounted security fence
Highways: NCHRP-350, Test Level 3, Crash Tested. Meets & exceeds requirements for Jersey, F-Shape, Constant Slope, and Other Profiles.
Meets NZTA (Transit NZ) requirements and is approved for all.
State and Federal transportation officials require positive connection barriers for increased safety. Approved in most states as well as many European and South American countries (See back page). (Also meets European Containment Level H2 for fixed barrier and Containment Levels T1, T2 and T3 for temporary safety barriers.)

100% integral connections allow no loss of structural integrity due
to bent or missing hardware. Provides a continuous positive shear
connection throughout the barrier system.
Certified Crash Test Results: NCHRP-350 Report Test Designation 3
"SUMMARY OF FINDING: The JJ Hooks ® Jersey shape PCB system contained and redirected the vehicle. The vehicle did not penetrate, underride, nor override the installation. Maximum deflection of the barriers was 1.30 m. Fragments from the PCB were small and did not penetrate nor show potential for penetrating the occupant compartment, nor would they present undue hazard to others in the area. Maximum reduction of space was 7.9% in the instrument panel to the floor pan area, which was judged to not cause serious injuries. The vehicle remained upright during and after the collision event. The vehicle did not intrude into adjacent traffic lanes as it exited the test site … Exit angle as loss of contact with the PCB was 9.4 degrees which is 38% of the impact angle."
Security barrier, New York, NY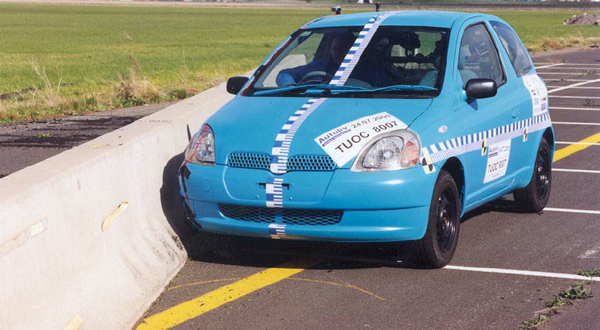 Actual crash test video footage, Feb 2, 1999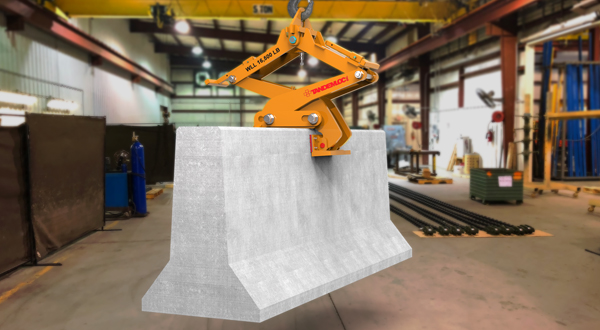 One person and a loader can install more than 5,000 feet per shift
The World's Most Widely Used Precast Concrete Barrier Connection System.
The World's Most Widely Used Precast Concrete Barrier Connection System.


"We've been extremely pleased with JJ Hooks ®… The … barriers are not a male-female system like some of the
others … more versatility is built in which often allows less planning and less labor during traffic switches to ensure
the barrier is configured correctly … some of the other positive connection barrier systems bind up during placement
and removal often causing damage to the wall – the JJ Hooks ® system seldom does."
Ryan Gorman, P.E., Sr. Project Manager
Corman Construction, Inc.
"We're extremely happy with road barriers that have the JJ Hooks ® connection. .. They are much quicker and easier
to work with … there is no reason for our guys to have their hands and fingers in the way since there is no loose hardware to put in place … Overall, we're very impressed with the way this project is going with the use of JJ Hooks ® road barriers."
Joe Steven, Superintendent
Ajax Paving Company


"… we installed over 26,000 linear feet of temporary barrier wall in 20′ sections … in six shifts … removal was simplified by not having to pull pins or shake walls loose."
Don Stegemoller, Chief Estimator
Shappert Engineering Company